Welcome!
On behalf of the staff, pupils and Governors of St Patrick's Primary School, Drumgreenagh I would like to welcome you to our school website.
Our school was established in 1998 following the amalgamation of two long-established Drumgath Parish schools - St. Colman's Primary, Barnmeen and Lurgancahone Primary School. Since then, our good reputation has blossomed and our school has developed strong links between the home, school, parish and community.
We are immensely proud of our warm, welcoming, inclusive, child- centred environment. We pride ourselves on the quality of our relationships and on the effectiveness of our Pastoral Care provision. As a Catholic school we are committed to providing experiences which will help children to develop the values, skills, knowledge and abilities that will enable them to develop academically, physically, socially and emotionally.
I do hope you find our website interesting and informative. Should you require further information about our school, please do not hesitate to contact me.

Mrs Nessa Magee
Principal
Latest Photographs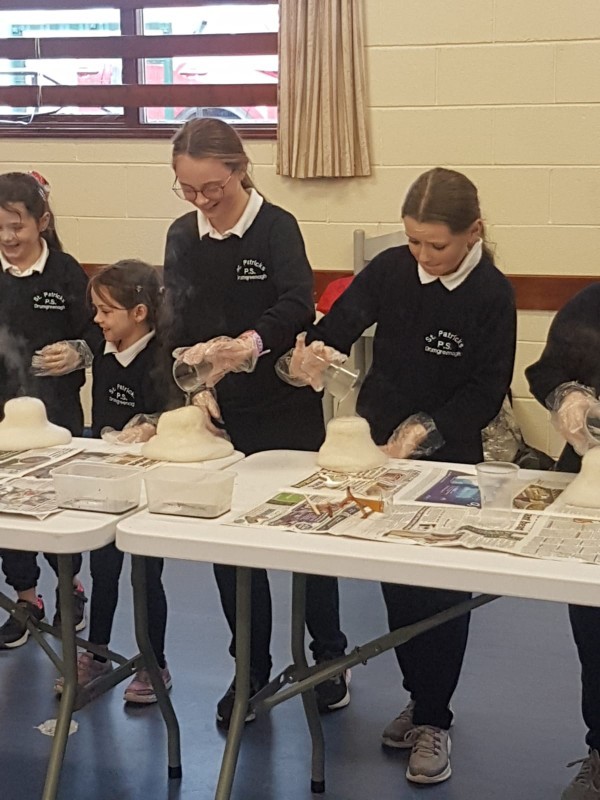 Upcoming Events...
Monday, 6th February 2023
Children's Mental Health Week
Healthy Kidz Afterschool
Tuesday, 7th February 2023
Children's Mental Health Week
P6/7 Swimming
Primary Six Transfer Preparation: 245- 3.45pm (sharp)
Wednesday, 8th February 2023
Spanish P1-7
Internet Safety Day
School Choir: 2.45 - 3.45 (sharp)
Brass: Mr Benson (EA)
Children's Mental Health Week
Thursday, 9th February 2023
Children's Mental Health Week
Strings: Mrs Murray
Friday, 10th February 2023
Children's Mental Health Week
Monday, 13th February 2023
Healthy Kidz Afterschool
Tuesday, 14th February 2023
P6/7 Swimming
Primary Six Transfer Preparation: 245- 3.45pm (sharp)
P2/3 Parent Teacher Meetings
Primary Six Afterschool Class: 2.45- 3.45pm (sharp) (14:45 - 15:45)
Wednesday, 15th February 2023
School Closed: Parent Teacher Meetings
Thursday, 16th February 2023
School Closed
Friday, 17th February 2023
School Closed
St Patrick's Primary School, Longstone Hill, Rathfriland, Newry BT34 5BT | Phone: (028) 40 630 587